Welcome to
Coral Palace Onna
2 min walk to the beach. All condo suites of 89 sqm
2 minutes walk to this beach.
Free of charge for everyone!
Tiger Beach is located just across the national highway from the hotel. It is free for everyone to use.
It is only a two-minute walk from the hotel, so there is no need to drive to the beach.
There are showers next to the hotel entrance, so you can enjoy the beach, take a shower, and then return to your room.
A spacious dog run is available on the hotel grounds. Guests are free to use it at their leisure.
We also have a dog shower freely available in front of the entrance. Please use it when you return home.
We have prepared a pet cage in the guest room. You can stay in the guest room with your cute pet.
There are 4 types of rooms all 89sqm Japanese/Western room with separate bedroom suite type.
Condo type with kitchen, washer and dryer.
Two bathrooms and two toilets.
There are two types of floor plans, but you cannot choose between them.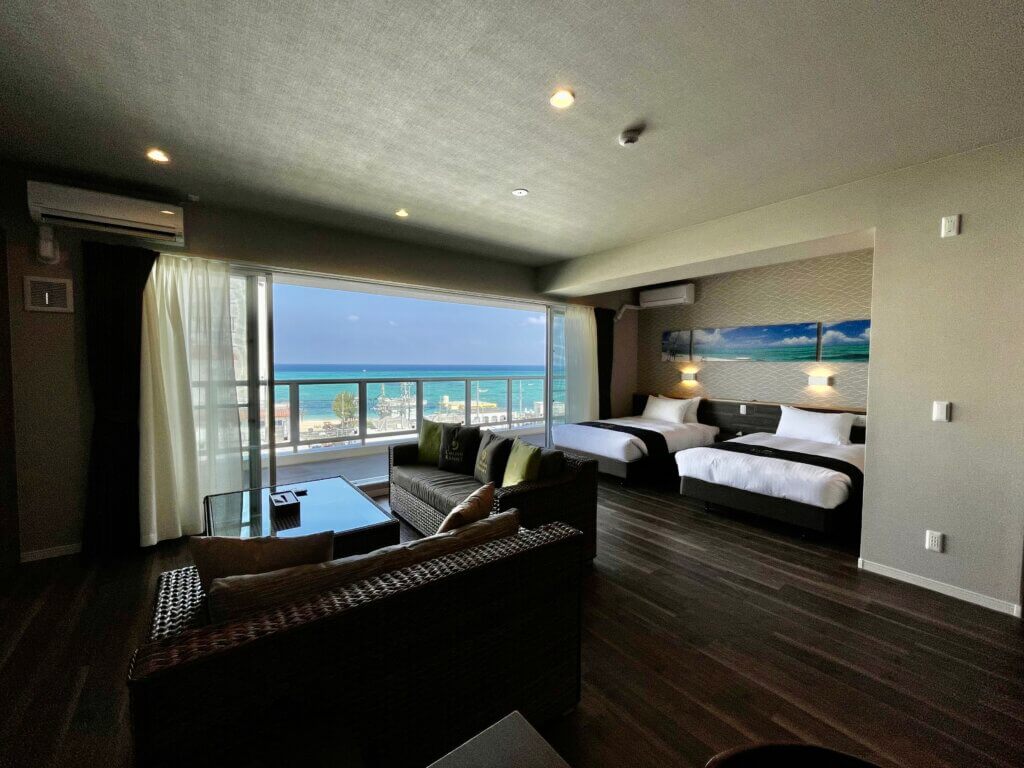 Deluxe Suite with Partial Ocean View
Upper floor corner partial ocean view room.
You can enjoy partial ocean view from the room.
Pet Friendly Superior Suite
Pet Friendly Rooms
We provide in-room kennels so that you and your pets can stay in the room together.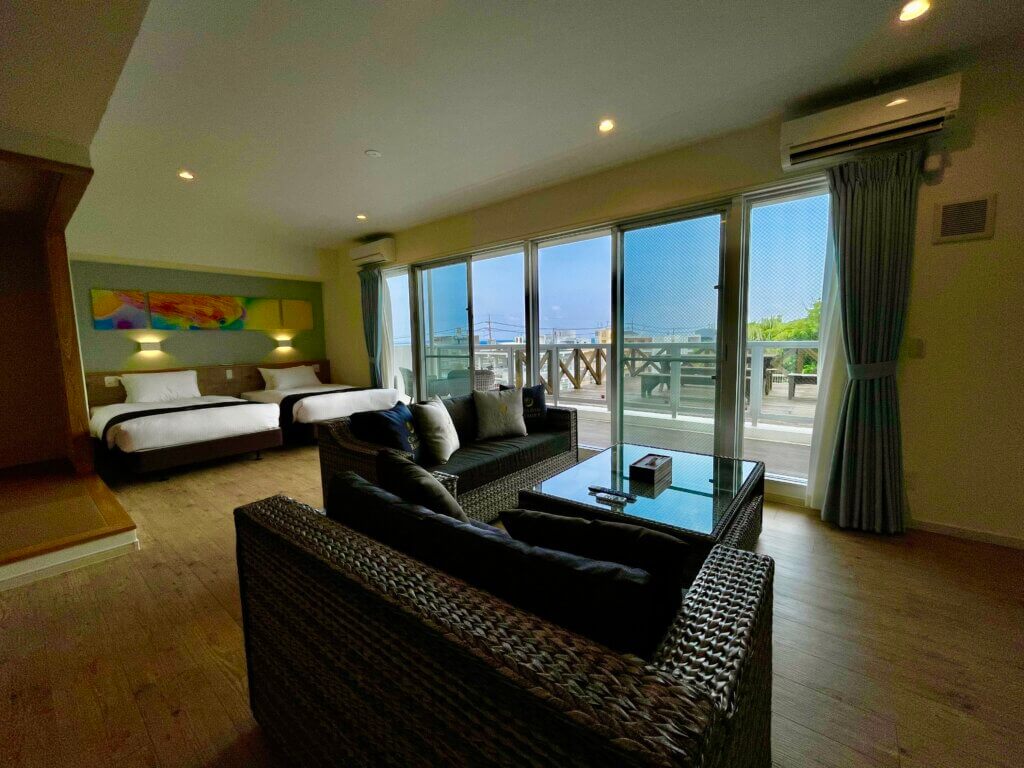 Only one room with deck and terrace
Relax on the wooden deck leading from the balcony
Standard guest rooms
Floor plan, size, facilities and amenities are the same as other room types.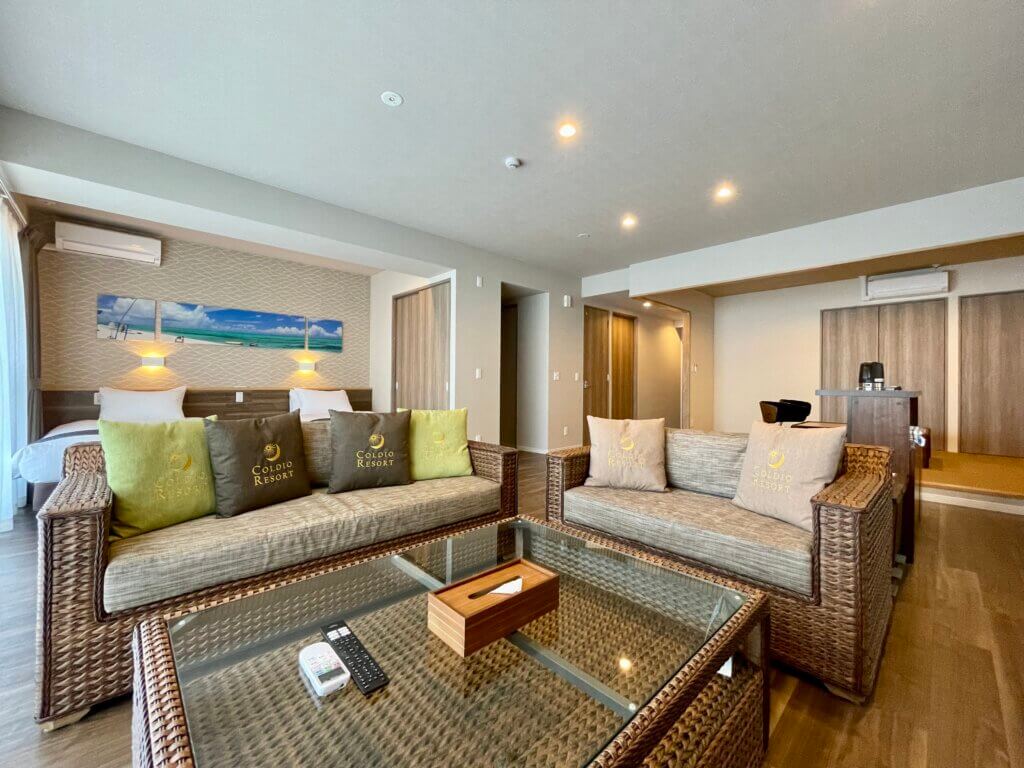 The hotel is striving to improve guest convenience by making various parts of the hotel smarter.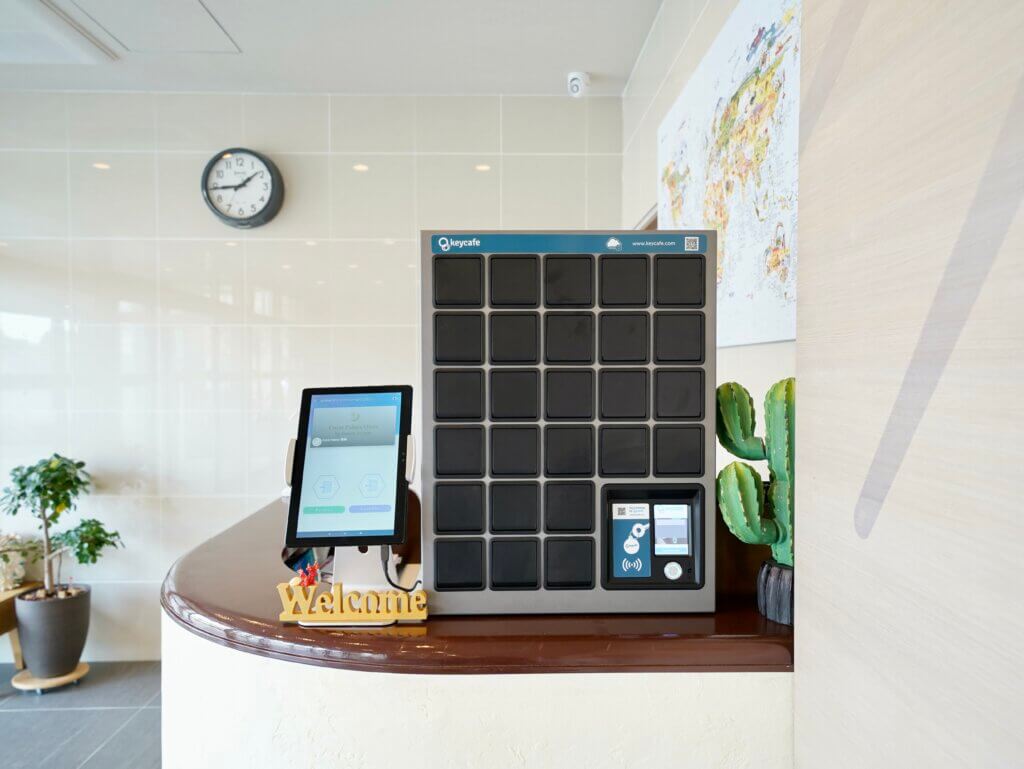 Here are some frequently asked questions from our guests